Brochure Center
Below are some additional resources to learn more about YuJa's portfolio of learning platforms and solutions.
Whitepapers
Creating Equity in Higher Education With Digital Accessibility
Creating an environment that is inclusive, equitable, and accessible to students of all abilities has always been important, but even more so as learning shifts to more remote and digital environments.
Download PDF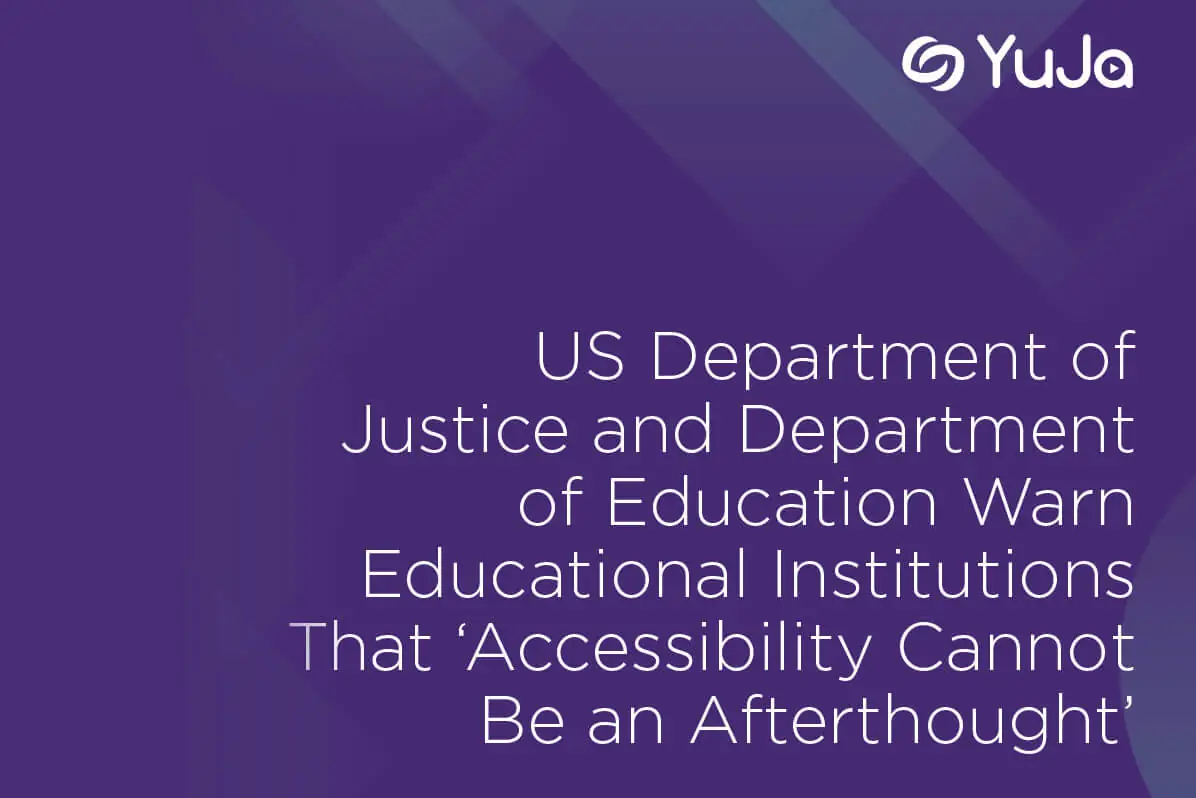 US Department of Justice and Department of Education Warn Educational Institutions That 'Accessibility Cannot Be an Afterthought'
In this whitepaper, we'll highlight the importance of digital accessibility, along with each of the sections of the letter and what they mean for higher education today.
Download PDF
Customer Case Studies
Learn About How Customers Deploy Our Products and Solutions
Data Sheets
Spec Sheet for YuJa Capture Portfolio
The YuJa Enterprise Video Platform includes a combination of cloud-based and installed components.
Download PDF
Enterprise Video Platform Technical Details
Details on our operating methodology, regulatory compliance and integration options.
Download PDF
YuJa Hardware Hub – RCS-550 – Technical Specifications
Details including hardware specifications, network configuration, and periperal integration options.
Download PDF
Join the Hundreds of Organizations Deploying High-Impact Learning Solutions