Video Platform
Enterprise Video Platform
The Enterprise Video Platform offers a comprehensive Video Content Management System (Video CMS) to enable educational institutions to store, manage, distribute and stream media content.
OUR ENTERPRISE VIDEO PLATFORM IS DEPLOYED BY LEADING ORGANIZATIONS
Video CMS
Video CMS Designed for Educational Institutions
The YuJa Enterprise Video Platform is an all-in-one video experience to securely create, manage, discover, collaborate, and live stream video content across any device, at any time.
The Video Platform also integrates into your existing enterprise systems including your LMS, SSO, CMS, company intranet, and website.
All-In-One Platform
All-In-One Video Platform That's Easy-to-Use
Brand Customization
Align the experience to match your organization's brand
Video Quizzes
Create engaging and interactive video quizzes to measure and track retention
YuJa Enterprise Video CMS

North Dakota University System
With YuJa, each institution of the NDUS has the toolset and flexibility to brand and create its own unique space according to need. Since adoption and particularly after the pandemic struck in early 2020, YuJa has become an integral part of teaching and learning across the NDUS. Additional considerations included the cost of storing video and making media accessible in Blackboard.
Read the case study
Do More With Video
Industry-Leading Auto-Captioning (ASR) Capabilities
YuJa's auto-captioning can automatically caption all uploaded audio and video content including uploaded content, video conference-ingested content, as well as lecture capture video content. Captioning appears on all devices and is aligned with the federal regulatory requirements for closed captioning.
Learn More
Do More With Video
Translate Caption and Transcripts with the Click of a Button
Content Creators can request translation for their media caption files at the click of a button in over 40 languages.
Do More With Video
Automatic Metadata Tagging and Semantic Analysis of Content
YuJa's automatic tagging and metadata context creation increase user searchability. Quickly find and embed videos based on names, descriptions, tags, and categories.
Learn More
Visual Search
Students can search video files for specific content using any word that appears in the video, including proper names. The ability to search enables and supports optimized study time, increased understanding, improved comprehension, and fewer student questions.
Scalable Media Ingest
Upload & Manage Video and Digital Media Content
Simply upload any media content and the YuJa Enterprise Video Platform will ensure optimal playback on any desktop, tablet, OTT device or smartphone. We support a wide-range of video and media formats including MPEG, MP4, WMV, MOV, QT, MP3, M4V and hundreds more.
Whether you're uploading one file or thousands of files a day, our cloud-hosted, globally available infrastructure can elastically scale to quickly transcode and process your media content.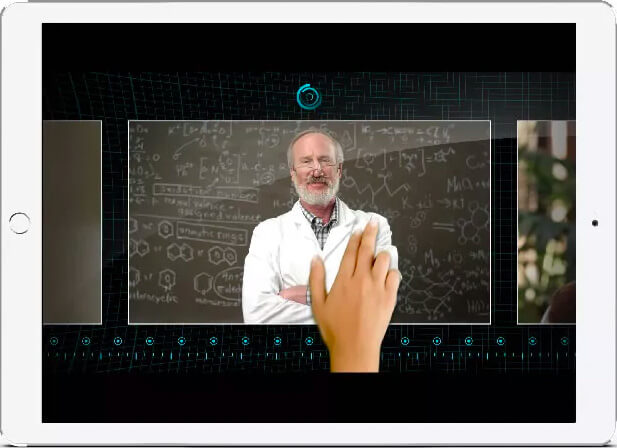 Global Streaming
Globally Stream Video Efficiently to Any Device
The YuJa Enterprise Video Platform integrates a highly-scalable video transcoding pipeline that optimizes media for efficient distribution. This includes snappy video load times, minimal buffering, and adaptive bitrate streaming on any device.
Scalable Video
Built to Scale Video with a Comprehensive Feature Set
Our Video Content Management System (Video CMS) is designed to be easy-to-use, yet provide the feature set to grow with your institution as you continue to scale video.
Video Integration
Embed and Stream Video Right Within Your LMS
Embed and share lecture captures, online content and uploaded media inside your LMS. YuJa is fully Learning Tools Interoperability-compliant, making it easy to integrate YuJa into an existing learning management system (LMS). Video analytics allow you to track who is using your video content, which videos are the most-used, and even which parts of videos are most important.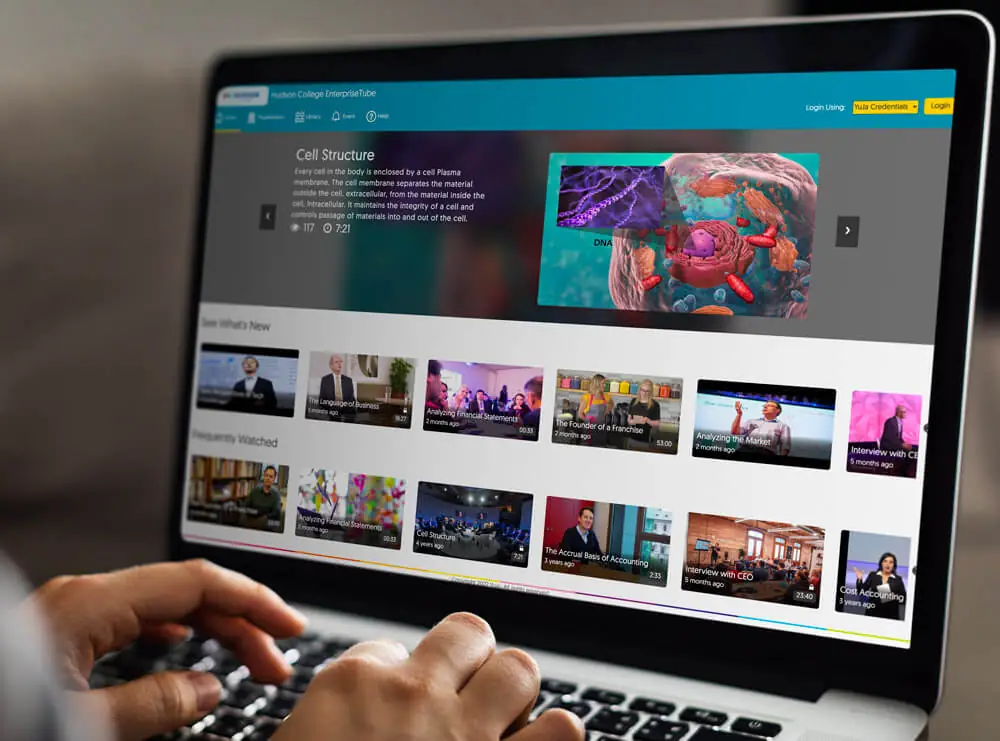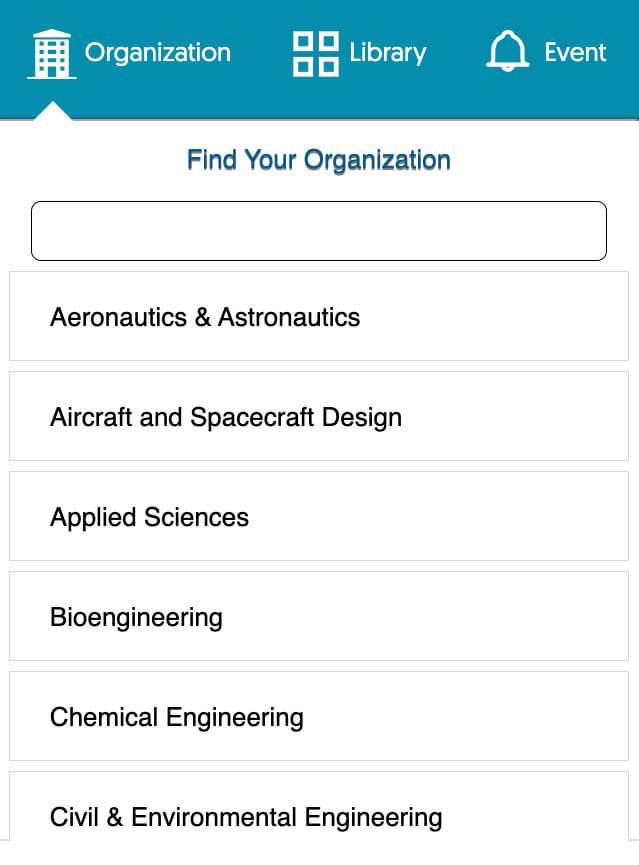 Enterprise VideoTube
Create a Branded, Public "EnterpriseTube"
Enhance your enterprise's public brand with an unified media presence. Our EnterpriseTube Portal provides you with a flexible and brandable product to unify video across your enterprise. Users can also create and share videos with our integrated video and screen capture tools.
Join the Hundreds of Organizations Deploying High-Impact Learning Solutions