Mobile Capture
Mobile Apps for Recording Content
YuJa's mobile apps provide capabilities to record content, upload content, and view content
Mobile Capture and Viewing Solutions Trusted By Leading Organizations
MOBILE CAPTURE AND VIEWING
On-The-Go Video Recording
Mobile Applications Enable On-The-Go Video Recording
YuJa Mobile Capture enables content creators to record at any location from virtually any mobile device. Utilize mobile capture to record video assignments, conduct interviews, and provide training for remote work.
On-The-Go Video Recording
Core Video Capabilities
Apps to Watch, Upload, Record and Review Offline
Users can download the YuJa native mobile and tablet applications from the Apple and Android App Stores to playback media, record captures, upload media, and download for offline review.
Ontario College of Art and Design University (OCAD U)
One feature of YuJa the studio faculty appreciate is the ability to have multiple video sources. Instructors can have a document camera for demonstrations while also having a camera that captures the speaker and showing a PowerPoint presentation. "The viewer chooses what to focus on and can toggle back and forth between the hands-on exercises and on-screen components," Dunn stated.
Read the case study
Mock Patient Interviews
Medical and nursing students can practice patient interviews in preparation for real-world scenarios and certifications.
Field Experiments
Record hands-on experiments, laboratory work, field work to share with classmates and faculty.
Student Practicums
Students can record practicum training on remote sites and request feedback from instructors and fellow students.
Student Development
Career Services can record student interviews and assessment to coach for upcoming job interviews.
MOBILE CAPTURE AND VIEWING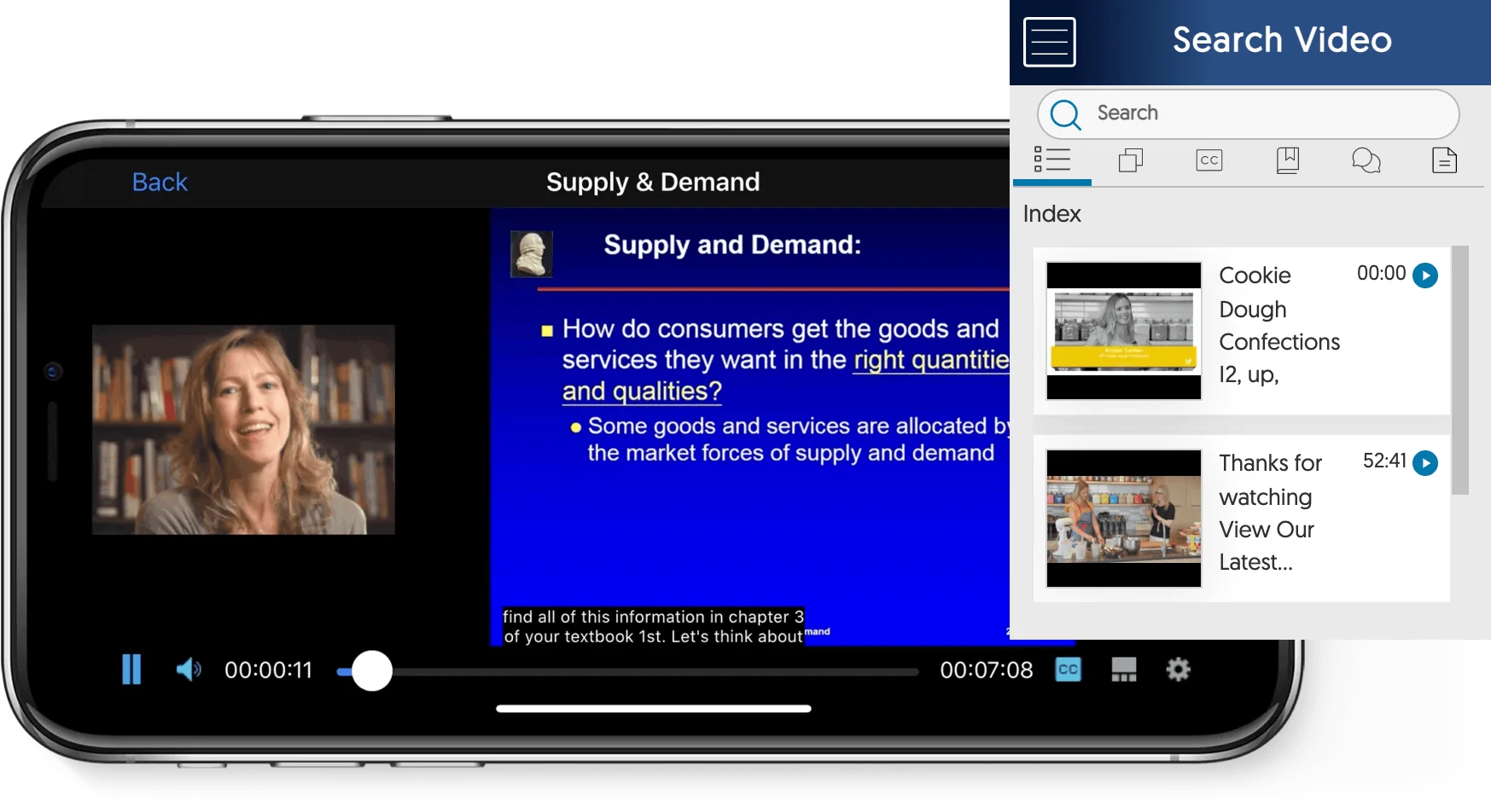 Supported on Tablet and Mobile Phones
HTML5-BASED MEDIA PLAYERS
Join the Hundreds of Organizations Deploying High-Impact Learning Solutions